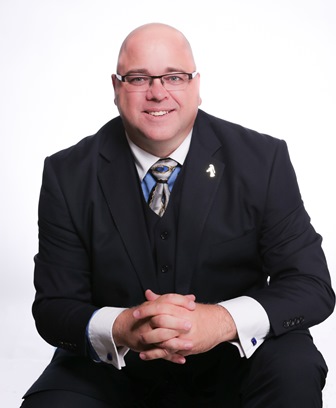 It is estimated that Zig Ziglar touched over 250 million lives. As a Ziglar Legacy Certified Professional, Tracy has made a personal commitment to continue teaching the Ziglar Legacy.

He has made it his personal and professional mission to promote the Ziglar Legacy as the most effective, balanced, and proven system for achieving true success in life.

We were all meant to succeed. We were all Born To Win.

Through countless presentations and publications for over 40 years, Zig Ziglar has communicated the perspectives, the knowledge, and the systems for achieving everything you want in life, by helping others achieve what they want in life.

Tracy's Ziglar Legacy Certification is your proof that he has been educated in the Ziglar approach to achieving success in life. In fact, he has been certified by the Ziglar Corporation as possessing the proven information, inspiration, and motivation to help others become the winners they were born to be. Tracy has been hand selected by the Ziglar Corporation to be among the first 30 Ziglar Legacy Certified trainers and speakers in the world
Tracy has presented and spoken at several technical conferences and to senior management in a variety of organizations. In his young financial services career, he has been called upon to conduct training with small organizations in his local area. Tracy speaks on building winning relationships, goal setting and achievement, building a better you, and other leadership principles.
Being adopted into a loving family changed his life to the tune of having a good natured, fun loving attitude. He demonstrates that same attitude with his wife and 3 children. Tracy's approach and belief is to have a positive impact on everyone he meets and to make a difference in their life.
Tracy knows without doubt, that you were meant to achieve success in all areas of your life; your personal life, your career, your business, your family, and your community. Contact him and start working together to help you achieve everything you want in life.